It happens every time! The anticipation of my shoot is accompanied by the obsession with the age old question: "What am I going to wear?!" It's essential to attack your outfit plans with two key things in mind:
What comfort level are you aiming for?
When I did my very first boudoir shoot with The Boudoir Divas, I was about 6 months into a huge weight loss transformation, and still not super comfortable with my body. I opted for a pretty slip-like option with lace detailing and sky high black heels. Years later, I decided to go with a two piece lingerie set, but knew I'd be more comfortable with a little extra coverage-so I added a pretty angora cardigan for some of the shots, as well! Make sure whatever you choose, you love it-and how it makes you feel!
Who/What are your photos for?
If you're taking these photos for a gift or surprise, you know best what they'd like. I've seen adorable boudoir photos that pay homage to that special someone with their military uniform hat or jacket, their favorite team jersey, or maybe you decide they're lucky to get these photos in the first place and wear whatever you want! It goes without saying that taking these photos "just because," or for that extra boost of confidence warrants wearing whatever makes you happy, as well!
Get Inspired
My favorite place to get inspiration is Pinterest (aka the land of all things that make me think I can do anything-kind of like a second, non-verbal mom). There are tons of resources for boudoir shoot inspiration, and even just searching a specific type of lingerie or brand will open you up to worlds of possibility! Feel free to check out my personal Boudoir Styling board, where I save ideas for items I'd like to add to my collection!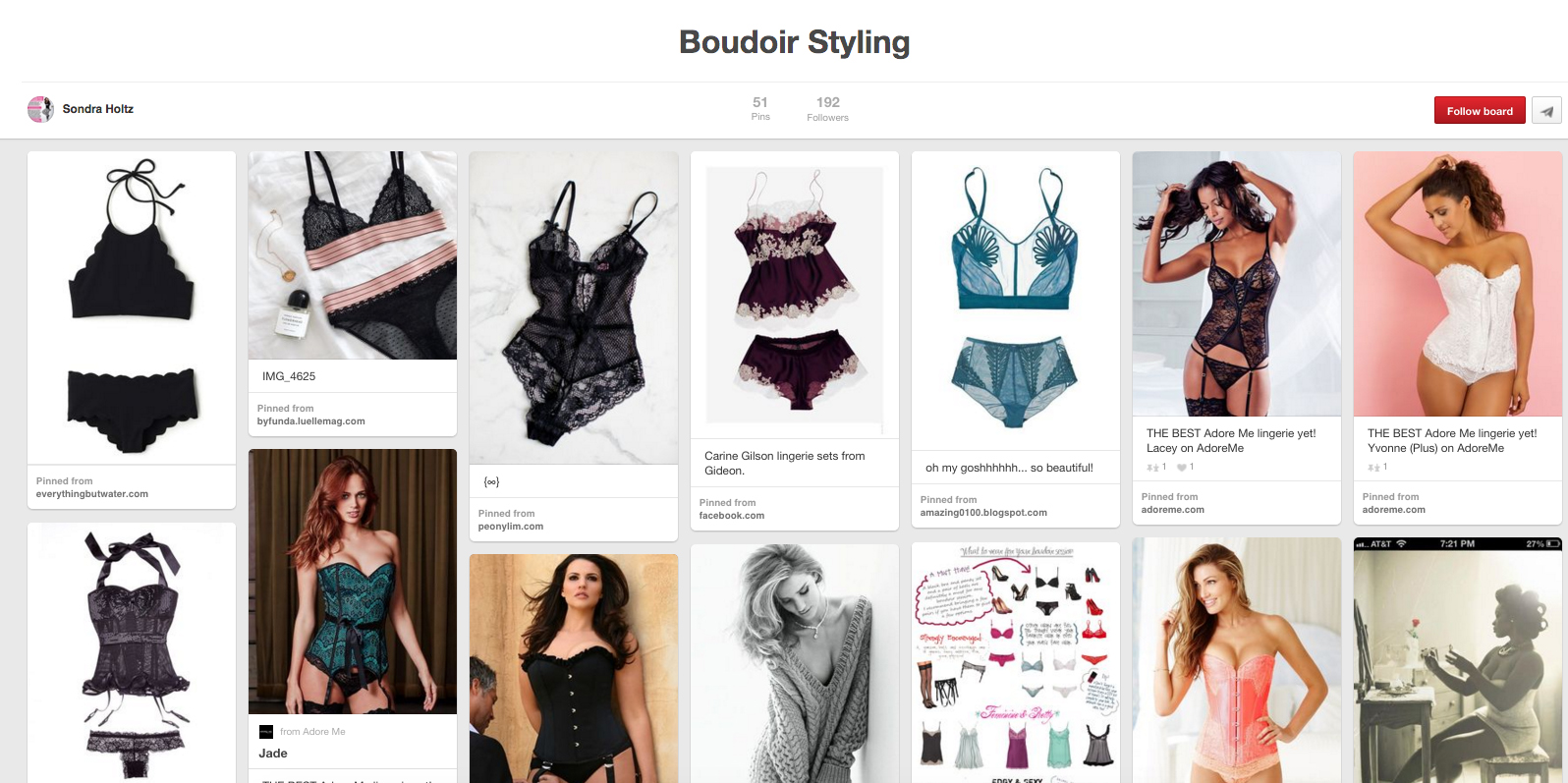 Finding Affordable Options
Personally, I'd rather spend money on a photography/ hair/ makeup dream team, and more photos to have and keep. So when it comes to getting pieces for shoots, I try to stay a little more conservative with my budget. My heart says "La Perla," but my head says Adore Me! Adore Me is an awesome lingerie subscription service (although you don't have to subscribe) with super affordable, and totally trendy lingerie sets! The site carries a wide variety of colors, styles, and sizes. Whether you're in the market for a corset/panty combo or want a sexy bra and panty combo, there is something for everyone. Right now, you can use the code "PANTYGIFT" to get an additional free panty with any order. The items are high quality, true to size, and returns/exchanges are really easy!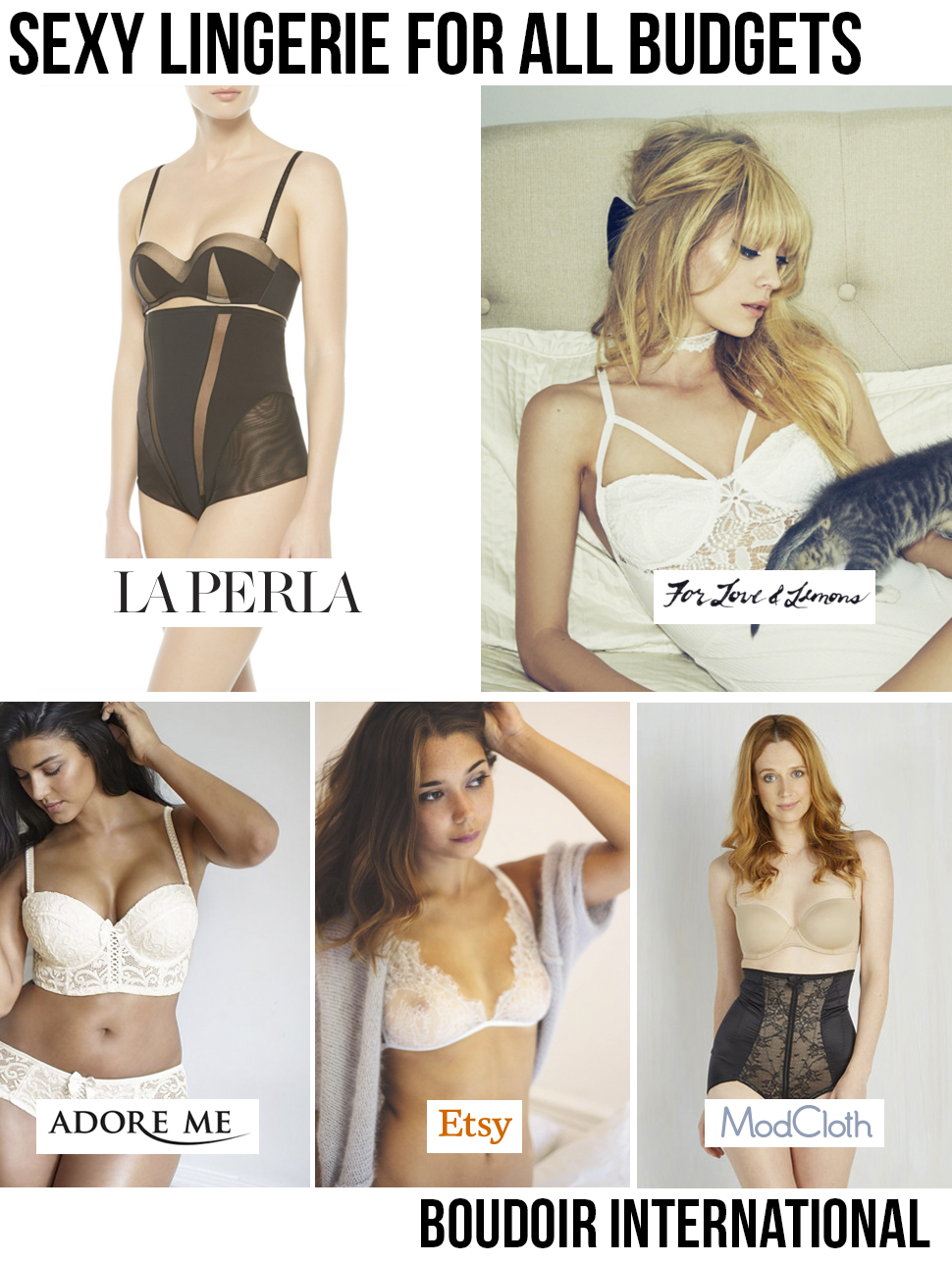 [Lingerie items above can be found here: #1 / #2 / #3 / #4 / #5]
Obviously, on such an auspicious occasion as one doing a boudoir shoot, splurging on La Perla may be just the right idea. By no means am I suggesting you limit yourself! If you're into the bohemian, knitted, vintage chic vibe, you may like For Love and Lemons, too!
You can also peruse your local mall for places like Victoria's Secret, Soma Intimates, or even your Macy's intimates department for beautiful options. If you're more of an online shopper, check out some of the handmade and custom items on Etsy.com, or go for a vintage vibe with options you can find at ModCloth.com!
Great resources for plus-sized options are Torrid.com, Cacique.com, AshleyStewart.com, and HipsandCurves.com (more styling tips coming soon for plus-size lingerie, so check back here with the blog soon!)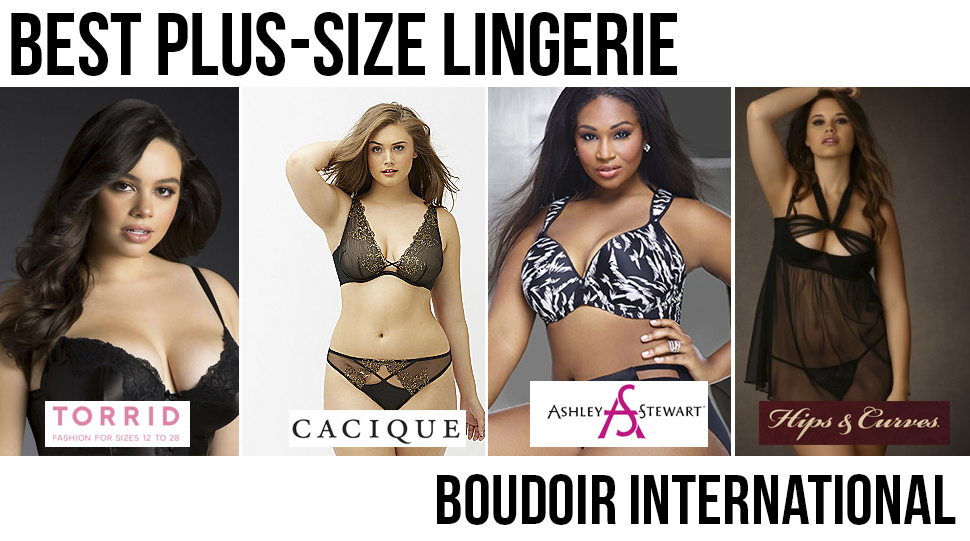 The Most Important Item You Need at Your Shoot?
Bring an open mind! With the right photographer (check out an awesome post with more on that here), an outfit you feel amazing in, and that pretty face of yours, you will kill it! Need more inspiration before your shoot? Check out all of the advice and input that the Boudoir International Blog has to offer!
And remember, you've always been a bombshell! – Sondra