We asked Ashley of Simply Lush Boudoir to tell us a little more about her as well as this beautiful boudoir session she sent our way. Here what she said….
"I am Ashley and I own Simply Lush Portrait Boutique in Scranton, Pennsylvania. I have been specializing in boudoir for 3 years now and it's something I am truly in love with. I love helping my clients rediscover their true beauty and confidence, no matter the age, shape, or size. All of my clients leave an everlasting impression on my heart… however this particular one is about one of my clients who has struggled with body image for some time now and this session really opened my eyes. While I never forget why I am in this business, it really helped me take a step back from the "business" side of things and reminded me how real woman really feel. These are real women, with real struggles and stories.
I do many of my sessions in my studio but decided to do this one outdoors. Another local boudoir photographer was kind enough to let me use her property. She was a sweetheart as well, which made my client's experience even better.
Meet Kayla. – She describes herself as somewhat of an introverted person and has been admiringly following our photography for a while now. "Your posts are truly beautiful and inspiring. I think that I've always secretly wanted to do a session (simply for myself), but I did not have the confidence, nor did I ever think I would have the confidence." Kayla suffered some pretty severe depression and was always down on herself. She picked herself up, graduated, became a Registered Nurse and landed her dream job in the intensive care unit.
"Your photography shows all these beautiful women that have been through God knows what – still smiling, gorgeous, confident and ready to take on anything – and that's finally how I'm starting to feel for the first time in my life. Before the reveal, I was definitely anxious. I hoped that they came out okay. After the reveal – I was shocked. They looked beautiful! I felt more confident in myself – its been a long battle for self esteem with me – and its still a battle – but this experience and the way I felt after was worth it.It took a long time for me to learn to love myself and be comfortable with who I am. This experience was really incredible – and I'm so appreciative of what you do and did for me.:)"
I love what I do. I love empowering women and helping them rediscover their true beauty and confidence. Kayla was such a pleasure to photograph and her beauty truly radiates through all of her images. I am so happy I was able to help her feel gorgeous again and can't wait to get her album in her hands!What is holding you back from this moment right here? From feeling fierce, empowered, confident, and above all, in LOVE with yourself? If you've inquired but have yet to take the leap–it's TIME! Life is far too short to put it off, or tell yourself a million reasons why you can't do it. Do something that scares you!!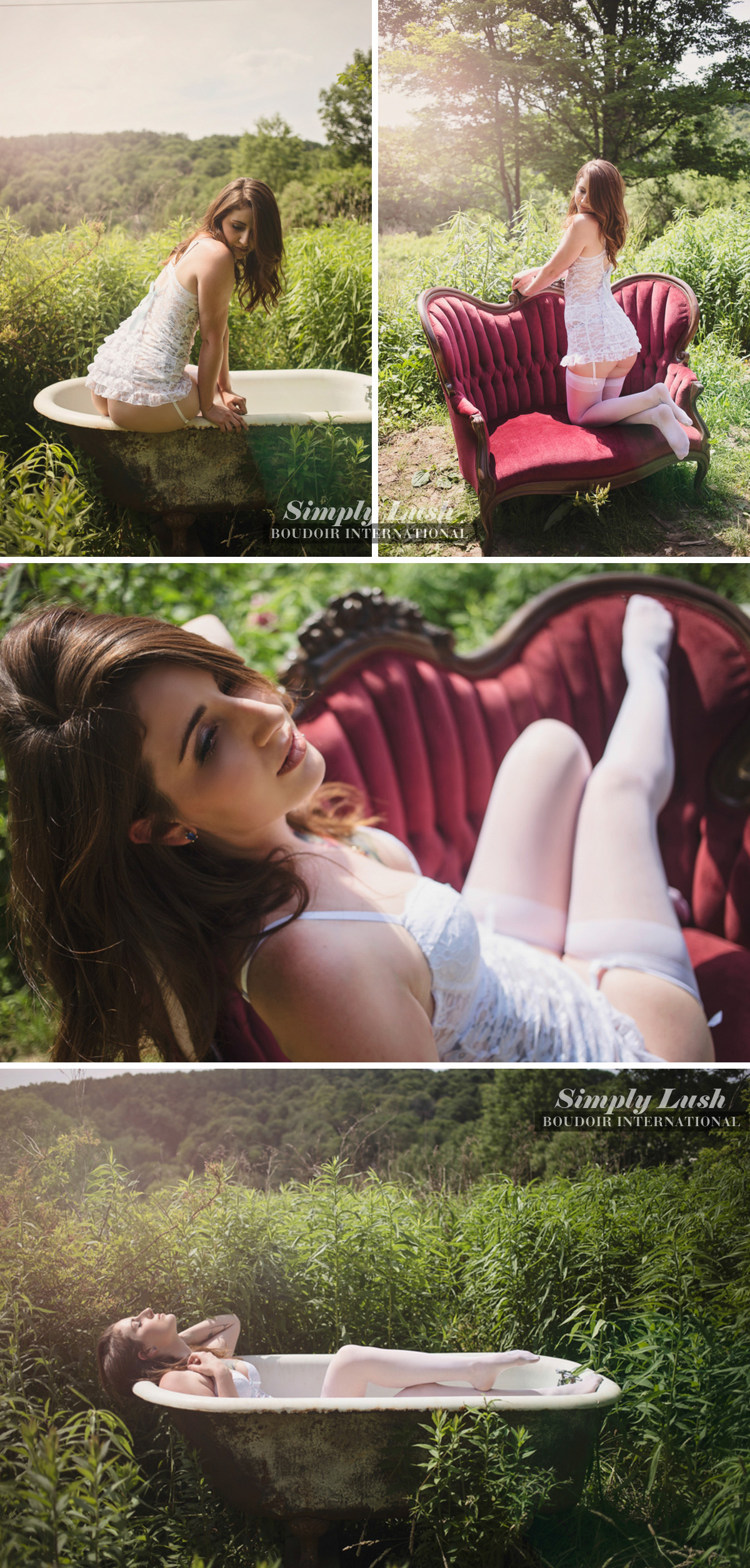 Thank you so much for sharing this Ashley. And thank you to your brave and caring client who wanted to share her story with other women. This is exactly what boudoir photography is all about!