Featured Members
on June 13th, 2014
Melissa Wedekind of Wicked Haute Pinup & Boudoir Photography has been shooting boudoir for two and a half years in Fresno, California. A long time member of Boudoir International, Melissa shares some her favorite images shes captured, as well as why she loves boudoir photography and what inspires her creatively!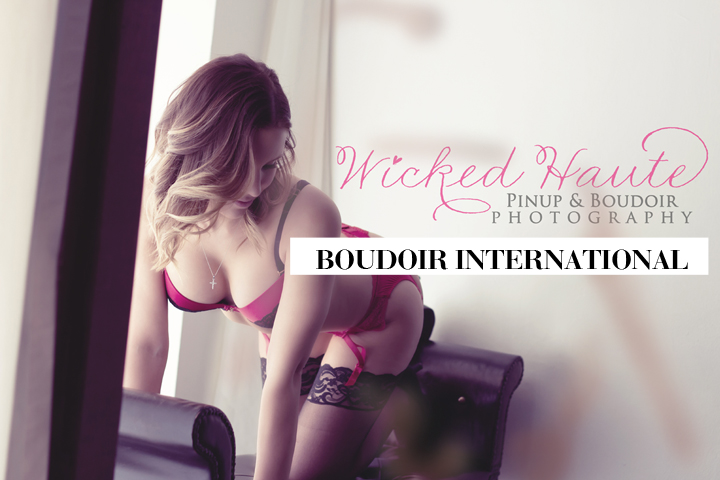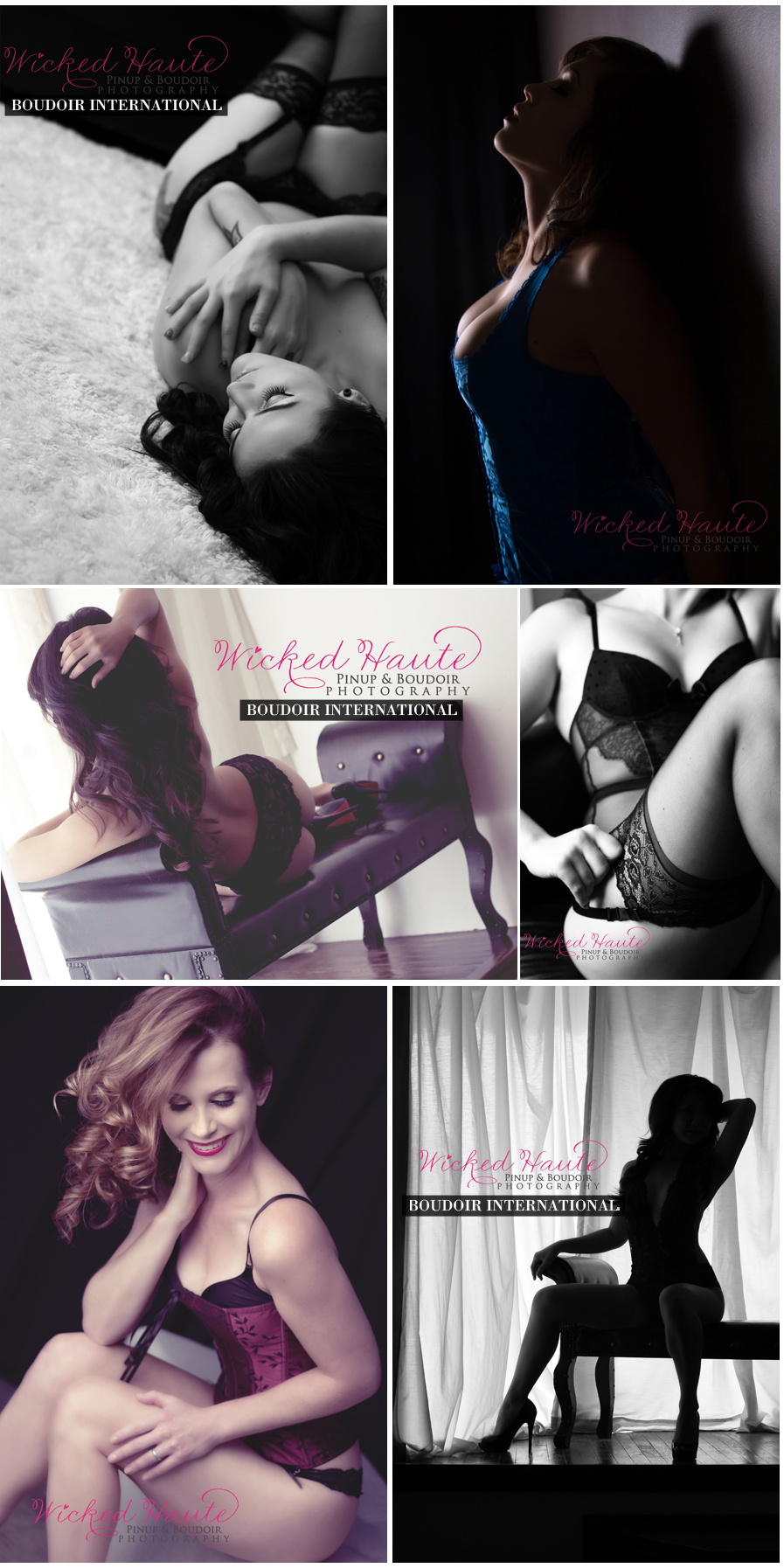 Why do you love boudoir photography?
That is a hard question to answer, because there are so many reasons that I love boudoir. I guess my favorite thing is seeing the transformation in my clients from start to finish. In the beginning, so many of them doubt themselves and think that they aren't sexy or beautiful. By the end of their boudoir experience, they are absolutely changed – they see themselves in a whole new light. To be able to boost a woman's confidence and help her love and appreciate her body the way it is…that is extremely rewarding for me as a photographer.
Why do you think women should have a boudoir photo shoot experience?
I can't even count how many times a client has told me that she has never felt more sexy or more confident than she did after her boudoir shoot. Who doesn't want to feel that way? In our culture of impossibly high standards, I feel like women NEED this. This is the best way to fall in love with yourself and be able to say "I am beautiful", and truly believe it!
What is your favorite part of the boudoir experience & interacting with your clients?
Sitting and chatting with my clients during the hair and makeup process is always really fun. We get to know each other on a more personal level during that time. We talk about our families and our lives, and each time it feels like I'm making a new friend. My makeup artist, Veronica, is there as well – and when you get three girls together playing with hair and makeup and wardrobe and sipping wine and laughing…it's like a mini-party. When I'm in that moment I sometimes can't believe this is my job. It's too much fun!
What piece of advice do you have for women searching for a boudoir photographer?
I think the first step is to explore and find someone whose work you fall in love with. Next, take the time to look at their entire website (not just the portfolio and pricing info). Read their policies, see if they have a mission statement, check out their blog. If there is an "about" page – read it! Once you find a photographer you like, see if they have reviews posted anywhere (Yelp, Facebook, etc.). Mostly though, go with your gut. I think when you find the right place, it will just feel right. You will feel comfortable and excited to work with that person, which is definitely how it should be!

Just for fun – Do you have a favorite visually inspiring music video?
ANYTHING by Lady Gaga – I love how she pushes the boundaries of what is traditionally considered beautiful. I can really relate to that. I admire her guts and the fact that she doesn't really care what others think – she just puts it all out there and does what she believes in. I think we could all be a little bit more like that. My most recent favorite is Applause – it is so entertaining – I never get tired of Gaga!  Lady gaga- "Applause"
What are you listening to right now?
I love music! I recently discovered Spotify (I know, where have I been?), so I have been obsessed with that. I've been discovering lots of new music, and reminiscing on some old tunes that I love too. I enjoy lots of different music styles, so what I'm listening to really depends on my mood that particular day. Today I was all about Nirvana, which is one of my all-time favorite bands.
Favorite trend for boudoir right now?
Timelessness. I see so many images that are beautiful now, and will still be beautiful 30 years from now. I think every woman wants images that she will love forever – that she can look at many years down the road and still be proud of.
What are your favorite songs to play during a shoot to pump up your client?
My studio playlist is very eclectic. As I mentioned before, I love many different types of music, so I normally have a little bit of everything thrown in.

If you could shoot anywhere on the planet, what location would you choose and why?
Anywhere in Europe – there is so much romance there. To shoot in a castle would be amazing!
If you're searching for a boudoir photographer in the Fresno area, we recommend Melissa at Wicked Haute ! Thank you so much, Melissa, for contributing to the Boudoir International blog!