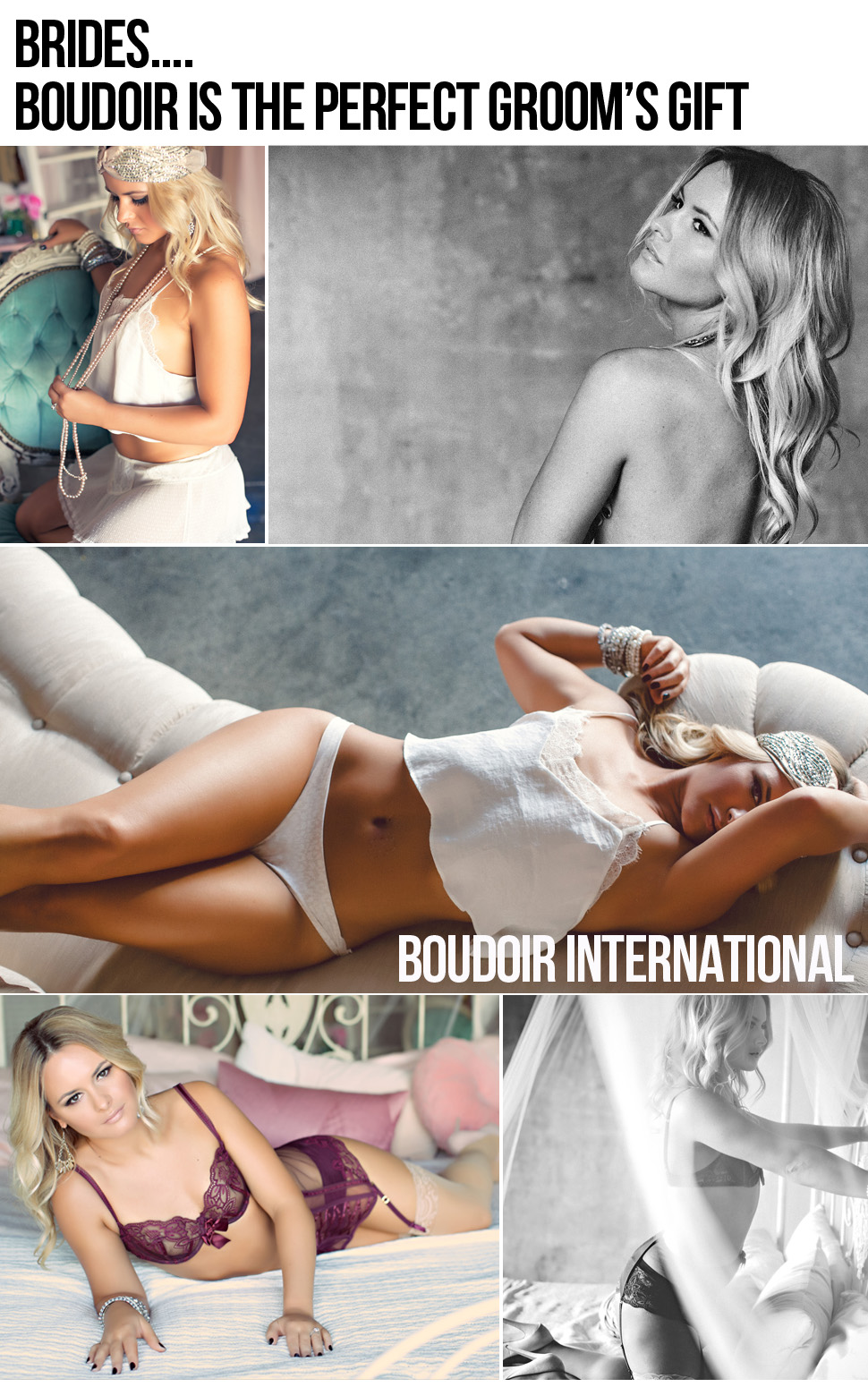 While boudoir photography was introduced as the "sexiest gift for the groom"® not too long ago, this new trend took off rapidly as more and more grooms were stunned speechless by this surprise gift. As a photographer who was part of this new movement, it was fun to see it gain momentum, word spreading as groomsmen watched the groom's eyes get wide with amazement as they saw him open this secret book just minutes before his bride walked down the aisle toward him.
It was quite the new hot topic, and everyone understood why. A must have item.
Boudoir was once considered risqué or taboo and has now been converted into what we love it to be…. a private celebration of the beauty of intimacy within a couple. And not just for the couple as a unit, individually for the bride herself as well. A way to celebrate and document what as old as time, has been one of the most special traditions in womanhood …. the season of wedding preparation. It looks much different these days than it did say even a hundreds of years ago, with pinterest, wedding magazines, and going down the #wedding hashtag rabbit trails, but the overall anticipation and tradition remains.
While our prep looks different, the sweet sentiment swirling in a bride's heart is all the same as it ever was, she radiates with the hopes, wishes and dreams this memorable time inspires. And as photographers we love that we get to celebrate and document the bride, aglow with anticipation and rosy with the frantic pace that accompanies this season. It's wonderful seeing this brides experience play out…she comes to our studio, nervous, but enjoys this confidence boosting experience more than she ever thinks she will, feeling better in her own skin when she leaves, and she romances her groom with this sweet gesture. It's a win/win.
We feel our job is to enter into that space with her, inspired to create something that represents her beautifully. At the risk of sounding entirely cheesy, which I have already done, we boudoir photographers feed off the hopes that are quietly spilling from our bride's hearts, and I don't think there is anything more a photographer loves than this in a subject.
So much of the wedding prep is about tasks, to-do lists, deadlines. We love that a boudoir session is a time slow down, tune out the must do-dos, and to step into this season by being present. We highly encourage you to do this for your spouse-to-be, but even more so for yourself. Look for a highly qualified boudoir photographer, read their testimonials, look for consistency in their galleries of images, and most importantly get a sense that you will feel comfortable with them. You won't regret it!
Written by Marissa Boucher, Owner of The Boudoir Divas in San Diego, whose goal is to give every woman the ultimate supermodel experience TM.